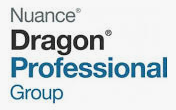 What's new
General enhancements
Optional Google Analytics usage data collection
Previously, Dragon's optional Data Collection feature sent transcripts and audio data from your Dragon user profiles to Nuance through a scheduled task. In this release, audio data collection has been discontinued, and usage data is collected using Google Analytics.
Enabling the User Experience Collection feature collects Google Analytics metrics on how you use Dragon. Our researchers analyze the anonymized data to prioritize features and improve the performance and usability of future Dragon releases. This also leads to improved technical support and online help. No personal information is ever collected, and you can stop participating at any time.
If enabled, metrics are collected continually. As a result, the option to configure the scheduled task for Data Collection has been removed from the Administrative Settings>Scheduled Tasks tab.
You can opt in or out of User Experience Collection when you create your user profile, or at any time later on the Options dialog box—Data page. You can also enable User Experience Collection for all user profiles in the Administrative Settings dialog box—Scheduled Tasks tab.
For more information, see About User Experience Collection.
Dragon log improvements
The Roaming user failure message in the Dragon log has been improved. The message now contains more detailed information to help troubleshoot Roaming user issues.
Security enhancements
System optimizations have been made to improve Dragon's security and resiliency.
System requirements
RAM

Minimum:

4 GB for all operating systems.

CPU

Minimum: 2.2 GHz Intel® dual core or equivalent AMD processor. Faster processors yield faster performance.

Free hard disk space

4GB if DVD installation, or
12GB if downloading installation files

Supported operating systems

Windows 7, 8.1, and 10, 32-bit and 64-bit
Windows Server 2008 R2
Windows Server 2012
Windows Server 2016
Windows Server 2019

Other

Internet Explorer 11 or the current version of Chrome or Edge for online Help and for installation if installing from the Web

Microsoft .NET Framework version 4.5.2 or later

Generally, the .NET Framework is pre-installed on Windows 7, 8.1, and 10 computers. If you do not have it installed, you are prompted to install it during Dragon's installation.

Nuance does not provide the .NET Framework with your installation; you must download the installation file from microsoft.com.

Microsoft Visual C++ 2012 Runtime (full build only)

If you do not have it installed, you are prompted to install it during Dragon's installation.

A DVD-ROM drive if installing from disk
An audio input device capable of 16-bit recording for dictation
An internet connection to connect to the Nuance Management Center (NMC) Server, if Nuance Management Center/NMS mode is enabled.
Fixed issues
The following issues have been resolved in version 15.6.
Microsoft Outlook issues
Dragon no longer terminates unexpectedly when both the STP software add-in and Outlook add-in are active.
General issues
When you install

 

Dragon

 

using the Administrator account and a user logs into

 

Dragon

, their Roaming user profiles are no longer incorrectly stored in the %localappdata% path for the administrator. They are now stored in the %localappdata% path for the user.

The default hot key to transfer text from the Dictation Box to an application has changed. Previously, the default value was CTRL-Shift-T. In this release, the value is now Alt-T.

The Help has been updated to reflect this change.

Dragon

 

now launches applications successfully when you use custom desktop shortcuts.
Other issues
For Dragon to analyze your Yahoo mail using the Learn From Sent Emails functionality, you must first generate a unique Yahoo password to use with Dragon. Do the following:
Sign-in to your Yahoo account and open your Yahoo account security page:

 

Account > Account Info > Account Security.
From the Account Security page, click

 

Generate App password.
Click

 

Select your app > Other App

 

and type the name

 

Dragon.This will generate a password - make sure to copy the password for the next step.
Use this password and your Yahoo email address to sign in to your email app when prompted on the Learn from sent e-mail screen.
For more information, see https://help.yahoo.com/kb/generate-third-party-passwords-sln15241.html.
Update instructions
You can update to Dragon version 15.6—service pack from the following version:
15.5 (ENX, FRA, DEU, ITA, ESP, NLD)
Updating Dragon—Service Pack
Use these instructions to install version 15.6—service pack if you are an existing Dragon Professional Group, Dragon Legal Group, or Dragon Law Enforcement customer currently on Dragon version 15.5 (ENX, FRA, DEU, ITA, ESP, NLD) ). You do not need to uninstall your current version of Dragon before installing the new version. The installation process installs your new version automatically.
Do the following to update Dragon.
Obtain the 15.6 service pack from the

 

Nuance Network portal.
Close any open programs.
If you're running an anti-virus program, turn it off until the installation completes.
Double-click the

 

DPG15DOT6VLA.exe

 

file to run the installer.

Select your language when prompted, and then click OK.

The update wizard opens.

Click Update.

The update process begins.

When the update completes, click

 

Finish.
Installation/Upgrade instructions
You can upgrade to Dragon version 15.6—full build from the following versions:
14
15.0
15.1
15.2
15.3
15.4
You can also use these instructions if you are a new Dragon customer installing Dragon for the first time.
Dragon version 15.6—full build is supported only for ENX and DEU.
Updating
 

Dragon

—Full Build
Close any open programs.
Do one of the following:
Insert the DVD. The installation begins immediately.
If the installation does not start automatically, browse to setup.exe on the DVD and double-click to run it.
Download

 

setup.exe

 

or

 

Dragon.exe, then double-click to run the installer. The installation begins immediately and the requested files are downloaded and installed.
Install the Microsoft .NET Framework if prompted.
You may need to restart the computer after installing the .NET Framework.
Install the Microsoft Visual C++ 2012 Runtime if prompted.
In the Dragon InstallShield wizard, click

 

Next

 

to begin the Dragon installation.
Read the license terms and click the radio button to indicate you agree to the terms.
Click

 

Next

 

to proceed to the next screen.
Click Next at the product serial number screen.
Dragon pre-populates this automatically.
Select your region and, optionally, select the

 

Advanced

 

check box to change the installation directory.
Click

 

Next.
If you selected the Advanced check box, do the following:
Click

 

Change

 

to modify the installation directory.
Browse to the directory where you want to install

 

Dragon

, and then click

 

OK.
Select the check box next to any option you want to change.
Click

 

Next.
Click

 

Install.
The installation begins.
If you selected check boxes next to options in the Advanced screen, a screen appears, allowing you to customize these settings.
If your anti-virus program blocks Dragon's installation, turn it off and then restart the installation. Turn it back on when the installation completes successfully.
Known issues
Summary
Description

Several NLP commands not working correctly in Microsoft Office version 2019

Some NLP commands do not work in Microsoft Word version 2019. For example, "Send an Email" or "Send Document as Email".

Google Docs not getting uploaded using VocTool

When you select the Add Google Docs option in the VocTool and attempt to provide your Google login credentials, a script error occurs.

Learn from specific documents not working with Google Docs

When you select the Add Google Docs option in Learn from sent emails and attempt to sign in with your Google credentials, sign in error occurs.

Correction menu and disambiguation markers appear smaller when using 3840 x 2160 resolution

When you are using a monitor that supports high resolution like 3840 x 2160 and you say "Correct <word>" in Microsoft Word, the Correction menu and disambiguation markers appear significantly smaller.

Only one absolute path can be specified when deploying Dragon with Roaming user via MSI

When you deploy Dragon with the Roaming user functionality via an MSI, the user directory that you specify in nsdefaults.ini is user-specific. As a result, when you are deploying Dragon on multiple computers, you can only specify a single path for all computers. The use of a system variable with a wildcard is not possible. This may be addressed in future versions of Dragon

Accuracy Tuning window appears repeatedly after exiting Dragon and an abnormal termination might occur when running accuracy tuning.

When you launch Accuracy Tuning, the window can appear repeatedly after you exit and re-launch Dragon. This occurs only on 32-bit systems.

We do not recommend running ACO/LMO in this case, because it may result in an application crash when running accuracy tuning.

Errors may occur and DragonBar might get disabled when switching from standalone roaming to NMS mode

If you are switching from standalone roaming profiles to NMS mode and login with previously used credentials for NMS, messages may appear and the Dragon bar may become unresponsive.

 

Workaround: Kill the natspeak.exe and dragonbar.exe processes and re-launch Dragon

This is not an issue when logging into NMS with brand new user credentials that were not used before

 

Check Dragon SDK applications

Prior to version 15.5, user profiles were located in the \ProgramData folder. In version 15.5 and 15.6, user profiles are located in the %AppData% folder to ensure that user profile data remains secure and access is restricted to the user or to an administrator.

If you are using Dragon as a run-time with any Dragon SDK applications you have created:

The Open User Profile dialog box shows user profiles in the following locations:

C:\ProgramData\Nuance\NaturallySpeaking15\Users

 

(profiles created before v15.5)
Users\Username\Appdata\Local\Nuance\NS15\Users

 

(profiles created or migrated to v15.5 in %LocalAppdata%)

SDK requests for a list of speakers will show only the profiles in the new location (%LocalAppdata%).
Profiles in the legacy

 

\ProgramData

 

location are not listed when SDK applications request a list of Speakers unless the SDK application explicitly changes the profile folder location to the legacy folder in SDK application.
Profiles opened through the SDK will not automatically move to the new location.
To view profiles located in both the legacy and new locations, SDK applications need to check both locations to show the aggregated list.
7/6/2020 6:25 AM